5 Reasons Why You Need a Lawyer when starting a Business
Congratulations you have decided to start a business, it's a bit daunting but an exciting new journey which can be an enriching experience, albeit hard work. When you start a business the two professionals you will want by your side initially is an accountant and a lawyer. A good business lawyer will provide vital assistance in almost every aspect of your business. Many new businesses vastly underestimate just how much help they'll need from a lawyer. There are many reasons you will need a lawyer, especially depending on what type of business you are launching. You will also want to make sure that your lawyer and law firm specialise in business law to ensure you get the advice and assistance you need. Below are a few reasons why you should engage a lawyer when starting a new business. A Good Business Lawyer Will Protect Your Interests Many start-up business owners simply don't understand all the legal requirements involved in starting a company. A good lawyer will always protect you from the many pitfalls and legal issues that may arise but more importantly, they can keep you informed of what you need to know and do to minimise any legal risks. Will help you with buying your business (if not a start-up) If you are planning on buying a business rather than starting one, you'll need to make sure that due diligence is done, and all paperwork is comprehensively and carefully completed. Alongside this, you may also require assistance and guidance through any commercial property purchase or leases. Help with employees As your business grows, you'll start hiring employees and contractors which will present challenges to any new business. A lawyer can help with employment contracts, counselling on any employee issues, help draft terms and conditions of trade, including restraint of trade. A good business lawyer will also assist with any health and safety legal requirements for your business. Having agreements in place with founders/partners of your business It is incredibly important to have a buy-sell agreement in place to save a lot of issues in the future. Essentially this sets out legally what happens when one partner or key shareholder exits the company, either through illness, death or their own choice. It is imperative to get this sorted early on in your business rather than face the consequences later which can result in stress, falling out with friends and potentially losing everything you have worked so hard for. Protecting Intellectual Property (IP) Many business owners typically forget how important it is to check that they are not impinging upon others and to take steps to protect their intellectual property early on. A good business lawyer will offer you advice around names, licences, franchises and what can and can't be protected. Hiring a business lawyer when starting or buying a new company is a must and here at Weston Ward & Lascelles, we have a specialist business team to help you with all your needs. We want to be your quiet, yet helpful business partner! A resource you call on for good advice when you have that need, and yet proactive enough to warn you of perils and alert you to opportunities. Get in contact with the team today on 03 379 1740.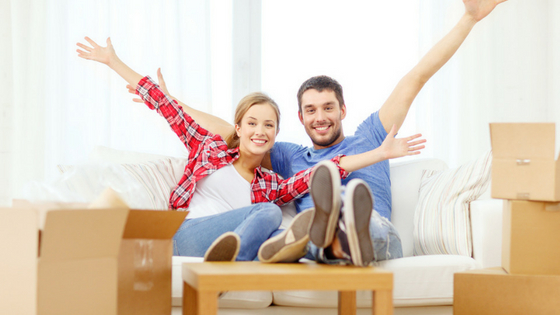 A Simple Legal Guide to Navigate You Through the Process So, you have found your first dream home? Congratulations! So, now what do you do? For many first-time home buyers, the actual process of buying a home can feel a little overwhelming and daunting with numerous steps and legal procedures involved which many are unaware of. Here at Weston Ward & Lascelles our specialist conveyancing lawyers have a vast amount of experience and will guide first-time buyers through the entire process in a timely and affordable manner. Purchasing your first home will be one of the most significant decisions in your life and may certainly be the largest financial commitment you have made so far. To help you overcome your apprehension, we have compiled a short legal guide to help you navigate your way through the process. First Things First – Don't Sign Anything Yet! Firstly, we urge you to consult with a lawyer before signing any contract with an agent or private seller. This is a legally binding contract, and if you haven't done your due diligence, it is worth getting your lawyer to look over the conditions so there aren't any repercussions later. The Who's Who of Buying your First Home While lawyers play an important role in advising you on all aspects of transferring ownership of a property, there are some other key players needed to make sure everything goes smoothly: Real Estate Agent – In most cases they act primarily on behalf of the seller but if purchasing, you can enlist a buyer's agent. Although not necessary, a Real Estate Agent can help you find your dream home, help guide you and help negotiate.Property Valuer – They will offer impartial and expert valuations of the propertyResidential Structural Engineer and or Building Inspector – It is vital when purchasing a property in Christchurch, due to the earthquake, to get a professional assessment and report on your potential new home.Accountant – Only applicable if you are looking to buy, to rent out the property. (Note if using KiwiSaver, properties cannot initially be rented out, or purchased in the name of a Trust or Company.)Mortgage Broker - Using a broker is a good way to get the best loan and rates to suit your needs. You will not generally be charged for their service. How is the property being sold? There are three options to be aware of when buying a property:Buying from a Real Estate Agent – A good agent should guide you through the purchase process, have the contract prepared for you. However, we still recommend engaging the services of a lawyer to look over the conditions of the contract.At an auction – This is entirely different from the other ways of purchasing a property. Once you have purchased at auction, the agreement becomes legally binding and there is no backing out so due diligence is a must. Prior to the auction, we strongly recommend that you contact your lawyer so they can go over the contract and do the necessary due diligence on the property.Private sale – There has been a small yet steady rise of vendors going it alone, without a Real Estate Agent. Without the guidance of an agent, we would highly recommend getting a lawyer involved in the process from the start. Can I afford it? Buying your first home is likely to be the most substantial financial commitment you will ever make. In today's housing market, getting on the ladder can be a financial stretch and there are several options open to you. KiwiSaver;Housing NZ - HomeStart Grant;Mortgage;Bank of Mum & Dad, or borrowing from other family members. Here at Weston Ward & Lascelles we are highly experienced in guiding our clients through the process of using their KiwiSaver and applying for a HomeStart grant. We pride ourselves on our expertise in property law. Do I need to choose a local lawyer? No is the short answer. Technology and communications have enabled you to choose the right lawyer for you and your situation. We have helped numerous clients from all over NZ who have chosen us for our expertise in this area – the law firm working for first time home buyers. How much does it cost to use a lawyer? Like many things when buying a house, you also must budget for the extras outside of the cost of the property itself, so this is a critical question to ask your lawyer. Our property team at Weston Ward & Lascelles try to keep our fees as competitive as possible for all clients. We do believe in 'you get what you pay for' so if you are after a top quality service from a highly experienced team, which prides itself on its customer service, communication, and experience in this field, you then have to ask yourself who you would rather handle the biggest financial commitment you have ever made for your peace of mind? How long does the whole process take? How long is a piece of string? Unfortunately, this is a difficult question to give a definitive answer on as there are so many factors involved in the chain. Unexpected delays can occur at any stage, especially in long and complicated chains. It is always best to be flexible. While not an exhaustive guide, hopefully the above will help you navigate through the process of acquiring your first dream home. We have helped so many first-time buyers through this process and if we can be of assistance to you please get in touch with the Property Team today. Ph 03 379 1740
5 TIPS TO CHOOSING THE RIGHT LAWYER
So, you need a lawyer? Whether you are looking for a lawyer in Christchurch or somewhere else in NZ, choosing the right one can make all the difference. Whatever your legal problem is, finding the right lawyer is crucial to resolving that problem successfully. So how do you go about finding the right lawyer? It's a good question and below we have pulled together five tips that will help you.
54 legal terms everyone needs to know
Have you ever looked at a legal document and thought this is all Greek to me? Well, the good news is that you are not alone. The law has an exact language that is misunderstood or misused by most people. The best course of action is to naturally clarify with your lawyer any terminology you are not au fait with to make sure you thoroughly understand the legal situation rather than assuming or educated guess and ending up with the complete wrong end of the stick. So, if you don't know the difference between a Testator or Testatrix, we have put together 54 of the more common legal terms and phrases to get you started. Whereas: The background or situation to date. Inter alia: Amongst other things. Seriatim: Point by point Thus: It flows Caveat: A block or qualification Mortgage: Although commonly treated as referring to the loan we take out from the Bank, it is in reality only the security put in place to secure that loan. Caveat emptor: Buyer beware Agreement to Lease: The agreement you enter into agreeing that you will enter into a Lease. Incorporeal: Something you can't put your hands on. Joint tenants: An undivided ownership and in respect of land, that will lead to Survivorship. Survivorship: Is usually used in the context of two or more owners, who own property as Joint Tenants, and means that upon the death of one, the relevant property automatically transfers to the survivor. Tenants in common: A distinct ownership of a portion of the whole. Intestate: Dying without a Will, in which case the law will set out who gets what under your Estate. The Settlor under a Trust: Is the person responsible for bringing the Trust into being, it is also the person back to whom everything flows should the Trust fail. Trustees under a Trust: Are the persons responsible for holding the assets in their names. Beneficiaries of a Trust: Are the individuals entitled to take the benefit of the Trust assets. Discretionary Beneficiaries: Are potential beneficiaries under the Trust but whom don't have any rights (apart from to be considered) unless until such time as the Trustees exercise their discretion in their favour. Appointor under a Trust: Is the person able to exercise special powers to appoint and remove Trustees and/or beneficiaries and to approve certain other actions by the Trustees. Trustees and Executors under your Will: Are those responsible for stepping in, upon your death, taking over and gathering in all your Estate and then distributing those assets out to the beneficiaries per your Will. Testator: Is a male Will maker. Testatrix: is a female Will maker. Residuary Beneficiary: is the person entitled to take the benefit of everything that's left in an Estate after any specific items have been disposed of. Life Interest Holder: is the person entitled to the use of assets or property for the duration of their life. Lessor under a Lease: Is the landlord Lessee under a Lease: Is the tenant. Bona Vacantia: Its forfeit to the Crown (such as any assets that are still held by a company that gets struck off). Incongruous: Out of keeping. Inchoate: Undeveloped. Inconsonant: Non-harmonious. Bona fide: Genuinely Corpus: The capital of a fund. Ejusdem generis: Of the same kind. Ex gratia: Voluntarily Ex parte: An application in a Judicial Hearing made by one party in the absence of the other. Infra: Below Re: In the matter of In situ: In place In specie: In it's actual state (ie not converted to cash) Inter se: Amongst themselves Inter vivos: During a lifetime In toto: Entirely Mutatis mutandis: In the same manner but with appropriate changes depending on the context. Ultra vires: Beyond the powers Sine qua non: An indispensable condition Passim: Here and there Per dia: Daily Per se: Taken alone Prima facie: At first sight Pro rata: In proportion Quid pro quo: Consideration Sic: Thus Simpliciter: Without addition Non sequitur: It does not follow Escrow: Delivered to a third party but not usable pending satisfaction of a condition. Warning the content here of is for general information purposes only and actual meaning may depend on context and / or be qualified and/or defined to mean something else. The above is not legal advice and you should always get specific legal advice addressing the specific facts of any and every situation. For confidential, jargon-free legal advice in Christchurch get in touch with one of our friendly, experienced lawyers.​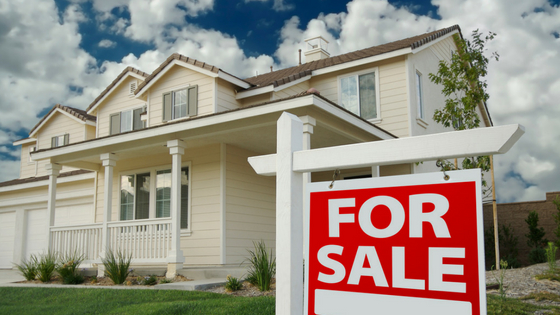 Restrictions for overseas homebuyers
The new legislative bill seeks to create more affordable homes by keeping foreign investment out, which has been seen to inflate the local housing market artificially. This development has meant it is imperative that you talk to us first before selling your next property. The legislation has been introduced to prevent the sale of residential properties to non-New Zealand citizens, residents or Australians that have not resided here for at least 183 days in the last year. Our advice is DO NOT rely upon any Agreement for Sale and Purchase of your house to a third party without it first being established that the buyer is entitled by the laws of New Zealand to buy it. We explicitly advise against confirming any on-purchase (even if your sale contract has gone unconditional) unless and until the citizenship/residency and other approval of the buyers have been firmly established. We will make enquiries through the buyer's solicitors, that said we will be relying upon what we are advised, and we do not make any representation as to the veracity and/or the authenticity of any confirmation we receive. This risk remains yours alone. We suggest (especially if selling at auction) that you instruct your real estate agent to vet all buyers as to citizenship etc. before any auction or entry into an Agreement for Sale and Purchase. This matter becomes further complicated should the buyer be a company, trust or similar, again in this circumstance you should talk to us before proceeding. Weston Ward Lascelles is the Christchurch law firm you should speak to with regard all legal aspects of Real Estate. Please get in touch if you are unsure or have any questions about the above legislation and its ramifications. David HoustonPartnerdjh@wwl.co.nz or ph. 03 379-1740​
7 SIMPLE REASONS WHY TRUSTS ARE STILL IMPORTANT​
Humans make mistakes. Mistakes can get you sued. If your assets are in your name they are at risk.Even if you have a company, more often than not the Directors of that company will be asked to personally guarantee the performance of the company's obligations. This means that if the company fails, the Directors can be sued and any personal assets they have, taken. The new Health and Safety requirements together with certain other legislation allow government departments and third parties to look through the limited liability protection that companies afford and for Directors to be "got at", meaning again it is desirable to park your assets elsewhere. Having a shareholding Trust means super profits that your business generates can go straight to the Trust which allows flexible estate and taxation planning. If you don't yet have a relationship partner, then if set up properly now, having a trust will help protect you against future Property Relationship Act claims.If you do have a relationship partner now and/or will in the future and one of you dies, there is always the risk that the survivor gets into a new relationship that fails, and half of your and your deceased partners assets are then stripped from the survivor by that failed new relationship partner – often at the expense of your children. If you've already been separated, the best way to avoid losing another 50% of your goodies, is to park them in a Trust. Questions If you have any questions about the above or you would like to discuss this further please do not hesitate to contact David Houston, partner. ​
GIFTING & REST HOME SUBSIDIES
DISCUSSION PAPER: GIFTING & REST HOME SUBSIDIES David Houston Partner Weston Ward & Lascelles House 1st Floor, 10 Leslie Hills Drive, Christchurch PO Box 13339, Christchurch 8141 Ph: 03 379 1740 / Fax: 03 379 1789 Email: djh@wwl.co.nz GIFTING & REST HOME SUBSIDIES 1. WARNING the following is pretty dry reading (i.e. there's no action until paragraph 14!)2. The rules around eligibility for residential care subsidies are in a word, nuanced and that is putting it mildly. This topic has however, over recent times, had new life breathed into it. The reasons for this are:2.1. The abolition of gift duty;2.2. A court ruling that confirmed the Department of Social Welfare's assertion that the maximum gifting allowed threshold (before affecting eligibility for a residential care subsidy) is $27,000 per couple, not per individual. This is $27,000 per year, per couple.2.3. Changes in the Department of Social Welfare's policy concerning what it considers constitutes the divesting of assets. 3. The rules, as they are now understood to be in general terms, are:3.1. If you are a couple and one of you wants to apply for a rest home subsidy, then you will only be eligible for a full subsidy, if your joint assets either do not exceed in total $119,709 excluding:• Your house provided that it is the principal place of residence of the partner who is not in care, or a dependent child.• Your car• Your contents or if you don't own these things $218,598 and either way you have not "divested" yourself of assets (see hereunder) taking you over that threshold.3.2. If you are the second of a couple to apply, or alone, then the threshold is only $218,598, total per person if alone, or couple if together (yes it's the same if there is one or two of you!) with no exceptions or qualifications!3.3. Please note:3.3.1. That asset thresholds are adjusted at 1 July each year.3.3.2. Prepaid funerals (done before you apply!) with a value of up to $10,000 per person, are also exempt.3.3.3. Minor gifting is also excused. During the period prior to five years before one of you go into care the maximum you can gift as a couple without such gifting affecting your eligibility to receive a residential care subsidy is, as stated, $27,000 per year. However that maximum is reduced to $6,000 per year within the period of five years before you apply for a residential care subsidy (see hereunder).3.3.4. This is an ongoing test and does not allow for any growth or appreciation, so: (a) If you earn income on your assets, that income will be used to determine the amount if anything, (depending on whether it takes you up over the relevant threshold again), you must contribute towards your care costs. (b) If your investment in say shares appreciates, the additional worth will have to be applied towards your care. 4. In assessing your worth and eligibility for a subsidy, whether or not you have "divested" yourself of any assets, will be assessed. Specifically if at any time prior to 5 years before you apply, you and/or your relationship partner gifted in total between you more than $27,000, then any surplus gifting above that amount will be added back into your deemed net wealth calculation. For the avoidance of doubt we should point out at this stage that although the old gift duty exemption was $54,000.00 (i.e. $27,000.00 per person) a court ruling has distinguished that from the Department of Social Welfare test, and said that is in fact only $27,000 per couple. The result is everybody who gifted off $54,000 per couple per year, will have $27,000.00 added back to their deemed wealth; when the Department of Social Welfare are calculating whether the assets of an applicant for a Residential Care Subsidy exceed the exempt $218,598 or $119,709 (exclusive of house and car). 5. Turning then to the issue of what can be done to try and protect as much of your accumulated wealth as you can for the benefit of your children and/or other beneficiaries under your Will ("your children") against Department of Social Welfare means testing and the requirement that you pay for your own care, it is clear that the traditional mechanism of undertaking a gifting programme will only work if you stick with gifting a total of $27,000 per year as a couple; with such gifting being completed before 5 years of going into care. So although with enough planning ahead, small gains can be made, this can no longer be seen as the saviour it once was. 6. Better we suggest:6.1. If you are a couple and one of you has to go into care, that you first tie up as much of your wealth as you can in your family home, house, contents and the car. This way so long as your spouse/relationship partner ("spouse") continues to reside at home, those things will be exempt from being taken into account and the means testing applied against the first of you to go into care, will ignore those items and thus with any luck they will be available for passing to your children.6.2. At the same time however, you need to be aware that if taking such a course of action, that this should ideally be a slow and progressive programme completed over a considerable period of time. By way of example we suggest that if you "rock up" asking for a government care subsidy the day after you purchased, to go between your porcelain ducks and the picture of the grandkids, the original Mona Lisa, you may be disappointed with the response to your application. 7. The above however is not a complete answer either. As although this gets us to the position that at least some of your assets will be disregarded when means testing is conducted, there is still the risk that the one who is not in care dies first and the house, contents and car fall back into the means testing regime and have to be liquidated to pay for rest home care at the expense of your children's inheritances (remembering again here that no matter what, the Government will allow you to keep $218,598). 8. We therefore suggest you may also wish to:8.1. Make sure any property that is jointly owned does not automatically pass by survivorship to the surviving spouse and instead everything falls to be dealt with under Wills. Specifically most people hold their home as joint tenants, with the legal implication that the moment the first of the couple dies, the property automatically passes to the other registered owner outside of and separate from the deceased's Will. That then obviously has the implication that if the survivor is already in care, then suddenly the entire value of the house will be added to their deemed wealth, which is likely to again put them over the $218,598 threshold and again result in that asset having to be sold to pay for rest home care.8.2. To avoid this implication, we suggest you change your Wills to ensure that only half of your property passes to your spouse and the other half passes to your children, but subject to a life interest, in your spouses favour. The effect of this is that if the spouse not in care dies first, then only half of their estate passes to the one who is in care and is vulnerable to means testing, but the other half goes instead to your children, subject to the right of the person in care to a life interest in those assets. BUT BE AWARE the above will only usually work where your accumulated wealth is less than around $1.2 million (see our examples at the end of this document). 9. Note here, in our experience:9.1. If you pass less than one half of your assets to your spouse, the Department of Social Welfare will probably force the survivor to challenge your Will.9.2. Even your entry into a Property Relationship Agreement is no protection, as although binding as between the two of you, being the parties to the relationship, given the Department of Social Welfare is not a party to that agreement, it will just ignore it.9.3. However if you give one half of your relationship assets (being their legal entitlement) to your spouse and the rest to your children with a life interest to your spouse, then although if your spouse in care lives long enough, that could be "wasted", on paying for his or her care until his or her asset level drops below the permitted retention, at least the other half will be safe from means testing and available to your children once you are dead. 10. Also note here a couple of other issues worth commenting on:10.1. If your life interest is in any income generating asset, then that income will be taken into account in your assessment. However if your interest is in a non income earning asset, but perhaps one instead which appreciates in value, then it's less likely (we are not guaranteeing anything!) such will be taken into account.10.2. The purpose of retaining a life interest in a non income earning asset is simply to provide a safety net whereby, if for instance the party in care needed something that couldn't be met from their own resources, then it would be open to the Trustees and Executors who are holding the assets that are ultimately to pass to your children, to be able to sell those assets and meet whatever expense and/or other need may arise. 10.3. This power of sale however must be entirely discretionary and your spouse can not have automatic rights to demand that happen. This has to be the position because if we give your spouse an automatic right to demand such payment, then the Department of Social Welfare will treat such as something that is available to your spouse and will insist upon that right being exercised. Better it be left at the discretion of your Trustees so that they can meet that expense, if and when they consider appropriate.10.4. Insofar as claims against Wills are concerned, we are talking about relationship assets not separate property. At law a person has upon death of their spouse, an automatic right to 50% of all relationship property and it is this right the Department of Social Welfare will want to see enforced. However that right does not extend to separate property, so if the spouse who is not in care wants to leave their separate property to their children then they can do that. The danger however is that the one with the greater assets goes into care and all those assets are then factored into means testing! In these circumstances we would suggest that the parties would be better to enter into separate Property Relationship Agreement (some time earlier), recording that that separate property is in fact relationship property and as such half of it should pass to the party who is not in care.10.5. However whether or not one or other considers their property to be separate property or not, will not effect the means testing thresholds. This distinction only becomes relevant after one of you dies. 11. Conclusion. Well in a nutshell:11.1. If you are a couple assuming your accumulated wealth is "average":(a) Gifting above the permitted level is a bad idea and that under it barely worth it. But don't discount gifting entirely, as some saving is better than none;(b) Investing in your house, chattels and car is good;(c) Splitting all joint assets into separate holdings is good;(d) Leaving everything to your spouse is bad;(e) Leaving half of your assets to your children with a life interest retained is good;(f) So far as estate planning is concerned (note we do not presume to give financial advice) income earning assets are bad and appreciating ones are good;(g) Separate property (once one of you dies) can be very good, but this is something that needs careful watching.11.2. If you are alone, better off than most, or the survivor of a couple, then:(a) Forget you've paid your taxes, it's bad news all round. You are just going to have to hope your income from your investments is sufficient to cover a good portion of your care costs and you don't eat into the capital (your children's inheritance) too quickly. 11.3. If you are to manage things efficiently, then your position in this regard will need constant (i.e. at least annual) review and be planned for some years in advance. 12. WARNING: The content hereof;12.1.Comprises generalisations. There are invariably exceptions and/or circumstances that alter most situations and often the advice we give.12.2.Does NOT constitute the giving of legal advice. It is intended to do nothing more than raise awareness and to alert people to possible situations whereby they should seek legal advice. It should not and cannot be relied upon in whole or part as representing guidance on any issue. 12.3.Is to the best of the authors knowledge correct at the time of publication and no warranty is given as to the accuracy or even approximation to fact thereafter.12.4.By providing this booklet the provider does not make any representation about Weston Ward & Lascelles nor give any warranty concerning the services that may or may not be provided by that firm and the recipient acknowledges that this booklet is provided purely in an effort to assist the recipient with some of the issues that it is believed that he/she/it should consider and it is for the recipient to make their own enquiries concerning Weston Ward & Lascelles and to satisfy themselves as to the nature, extent and adequacy of the services provided thereby. 13. If you would like to find out more please telephone the office to make an appointment time and we will be more than happy to discuss matters with you. 14. The end! If you would like more information on this please call our friendly team today! 03 379 1740
ADVANTAGES OF HAVING A WILL in NZ
There are several advantages to making your own Will In this article, Weston Ward & Lascelles discusses the reasons why you should have a Will in NZ. You are able to appoint an executor or executors of your own choosing who will then carry out your wishes after your death.You may nominate guardians for your infant children, direct if you wish to be buried or cremated and give instructions as to the disposal of your ashes.You may give specific bequests to a person or persons and you may also instruct to give cash legacies to named persons.You are able to dispose of your estate to family members in such proportions as you may consider appropriate. If you do not make a Will then your estate is distributed as set out under the law and may then pass to family members whom you may not wish to inherit. Please request a wills questionnaire and we can discuss your proposed will with you.Email Jim Sutherland jfs@wwl.co.nz​
This is a mockup. Publish to view how it will appear live.