A Simple Legal Guide to Navigate You Through the Process
So, you have found your first dream home? Congratulations! So, now what do you do? For many first-time home buyers, the actual process of buying a home can feel a little overwhelming and daunting with numerous steps and legal procedures involved which many are unaware of. Here at Weston Ward & Lascelles our specialist conveyancing lawyers have a vast amount of experience and will guide first-time buyers through the entire process in a timely and affordable manner.
Purchasing your first home will be one of the most significant decisions in your life and may certainly be the largest financial commitment you have made so far. To help you overcome your apprehension, we have compiled a short legal guide to help you navigate your way through the process.
First Things First – Don't Sign Anything Yet!
Firstly, we urge you to consult with a lawyer before signing any contract with an agent or private seller. This is a legally binding contract, and if you haven't done your due diligence, it is worth getting your lawyer to look over the conditions so there aren't any repercussions later.
The Who's Who of Buying your First Home
While lawyers play an important role in advising you on all aspects of transferring ownership of a property, there are some other key players needed to make sure everything goes smoothly:
Real Estate Agent – In most cases they act primarily on behalf of the seller but if purchasing, you can enlist a buyer's agent. Although not necessary, a Real Estate Agent can help you find your dream home, help guide you and help negotiate.
Property Valuer – They will offer impartial and expert valuations of the property
Residential Structural Engineer and or Building Inspector – It is vital when purchasing a property in Christchurch, due to the earthquake, to get a professional assessment and report on your potential new home.
Accountant – Only applicable if you are looking to buy, to rent out the property. (Note if using KiwiSaver, properties cannot initially be rented out, or purchased in the name of a Trust or Company.)
Mortgage Broker - Using a broker is a good way to get the best loan and rates to suit your needs. You will not generally be charged for their service.
How is the property being sold?
There are three options to be aware of when buying a property:
Buying from a Real Estate Agent – A good agent should guide you through the purchase process, have the contract prepared for you. However, we still recommend engaging the services of a lawyer to look over the conditions of the contract.
At an auction – This is entirely different from the other ways of purchasing a property. Once you have purchased at auction, the agreement becomes legally binding and there is no backing out so due diligence is a must. Prior to the auction, we strongly recommend that you contact your lawyer so they can go over the contract and do the necessary due diligence on the property.
Private sale – There has been a small yet steady rise of vendors going it alone, without a Real Estate Agent. Without the guidance of an agent, we would highly recommend getting a lawyer involved in the process from the start.
Can I afford it?
Buying your first home is likely to be the most substantial financial commitment you will ever make. In today's housing market, getting on the ladder can be a financial stretch and there are several options open to you.
KiwiSaver;
Housing NZ - HomeStart Grant;
Mortgage;
Bank of Mum & Dad, or borrowing from other family members.
Here at Weston Ward & Lascelles we are highly experienced in guiding our clients through the process of using their KiwiSaver and applying for a HomeStart grant. We pride ourselves on our expertise in property law.
Do I need to choose a local lawyer?
No is the short answer. Technology and communications have enabled you to choose the right lawyer for you and your situation. We have helped numerous clients from all over NZ who have chosen us for our expertise in this area – the law firm working for first time home buyers.
How much does it cost to use a lawyer?
Like many things when buying a house, you also must budget for the extras outside of the cost of the property itself, so this is a critical question to ask your lawyer. Our property team at Weston Ward & Lascelles try to keep our fees as competitive as possible for all clients. We do believe in 'you get what you pay for' so if you are after a top quality service from a highly experienced team, which prides itself on its customer service, communication, and experience in this field, you then have to ask yourself who you would rather handle the biggest financial commitment you have ever made for your peace of mind?
How long does the whole process take?
How long is a piece of string? Unfortunately, this is a difficult question to give a definitive answer on as there are so many factors involved in the chain. Unexpected delays can occur at any stage, especially in long and complicated chains. It is always best to be flexible.
While not an exhaustive guide, hopefully the above will help you navigate through the process of acquiring your first dream home. We have helped so many first-time buyers through this process and if we can be of assistance to you please get in touch with the Property Team today.
Ph 03 379 1740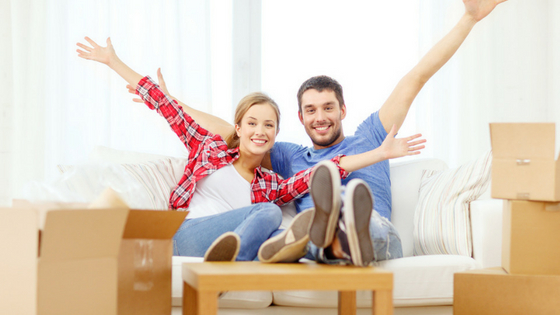 This is a mockup. Publish to view how it will appear live.